By all accounts, Spartan Controls is a highly successful company.  For over 60 years, Spartan has been successfully providing customers with high performance solutions, industry expertise, lifecycle support, and technical training.  

One of the largest Emerson Impact Partners, they have 13 offices across western Canada. Outstanding Customer Service is paramount to their core values, and providing thousands of potential solutions requires close coordination of resources and real-time sharing of information.
To support their growth, and to improve their engagement, they implemented CRM to bring their teams together with a digital platform allowing for greater insight into their customer needs. One of the biggest drivers for this is their changing business environment.
"Customers have smaller technical support staffs, but they require more complex solutions," said SalesProcess360 CEO Brian Gardner. "Customers are relying on more supplier support. Spartan needs a CRM tuned to their changing business, and in tune with their customers' changing requirements. One that can create a digital platform for resource coordination, customer engagement, log customer requirements and provide better visibility and transparency to the entire organization."
To embark on the CRM journey, Spartan assembled a dedicated team of internal stakeholders who selected SAP C4C as the CRM solution due to its integration capabilities with their existing SAP ERP system. However, they learned from past experiences that treating CRM implementation solely as an internal IT project was insufficient and must include more external customer-driven requirements.
The turning point came when Chris Langley of Spartan encountered Brian Gardner from SP360 at an Emerson Growth Planning Meeting. Brian's extensive experience in successful CRM implementations within the industrial market made him an asset for Spartan.
"As a consultant, Brian was asked to lead the overall project as a wingman to the internal CEO for CRM," said Adrian Vickers, Vice President at Spartan Controls. "He's our advocate, he understands our organization and our needs. More than that he thinks like a Spartan and with over 25 years of CRM experience in our market, Brian knows how to tune the system to unlock its full potential."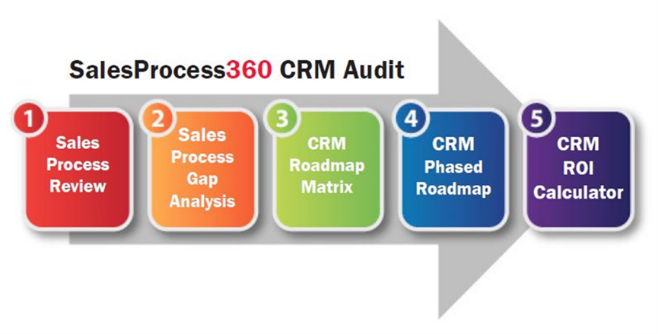 After completing the audit and meeting with key stakeholders, Brian laid out a detailed plan including SP360's three pillars of success to support the full CRM lifecycle:
Project Design Assurance
Project Execution Assurance
Onboarding Assurance
"He clearly understands Spartan's journey and the nuance of our industrial sales channel," said Kelly Rath, Sales Manager at Spartan Controls. "Working directly with sales leaders, as well as the technical team, Brian bridges the gaps between business needs and converts them into requirements for the technical team."
The challenges and business issues addressed by SP360 included:
SP360 began with an audit of the current situation to determine stakeholder needs, key processes and CRM performance gaps. Once the needs and processes are clearly identified SP360 creates a road map for implementation. The key problems and business issues to solve are:
Better internal communication and coordination of resources – With so many people in various roles, regions, business segment, account ownership, etc., Spartan needed a way to consolidate customer needs. To coordinate effectively, Spartan required a system where information is consolidated and quickly shared so it can be leveraged throughout the organization providing maximum customer value. "Getting everyone to participate makes it a great communications tool. Everyone sees the value and that eases user adoption," said Whitney Eberle, Account Manager at Spartan Controls.
Learning from strategic pursuits – "Why did we win or lose and what did we learn? Did we create the right customer value?" asks Kelly.
More efficient territory transitions – "When someone moves on, or when a new employee comes aboard, it's important they onboard quickly and efficiently," explained Whitney. "Before, this generally took many months." By having a centralized database of customer and regional data, the team could facilitate the process. Territory plans, relationships and various customer roles are quickly captured and accessible to new employees. In the end this is a better customer experience.
Creating a positive digital experience for Spartan and its customers – "We help customers digitize their plants, so they expect an effective digital experience when they interact with us," said Whitney. "With the database of roles and responsibilities customer requests are routed and processed quickly." Now the team directs resources to the right business issues at the right time.
Best practice – To improve on a high level of customer satisfaction, Spartan needed a place to host best business practices. "Digitizing these processes makes them accessible to everyone and that makes them easy to use," said Kelly.
Source of truth for data management – "Moving data from a salesperson's decentralized laptop to a centralized database including the mapping of locations, headquarters, connecting accounts, etc., together creates a source of truth for account responsibility," said Brian. "Account hierarchy, parent-child relationships are clear, and all the data is organized to support the customer and making good business decisions."
Changing the future means changing the culture – As with most technology adoptions, Spartan required full adoption, from senior management and throughout the organization. Training and coaching are a continual process at Spartan. "We really appreciate how Brian has led the way to ensure training on this system is done right. Not just a one and done, but he looks to improve on it every time and with emphasis on the Why CRM not just the How," said Adrian. Web training is recorded to provide a digital handbook for future employees.
Create user-defined dashboards – Dashboards create visuals of key metrics by role promoting actionable task management. "Timing is important for adoption," said Adrian. "These are modern enablement tools. Our teams see the benefit and they are bought in. "
The Results
New employees appreciate the system because having all the data consolidated and centralized means acclimation into support roles is significantly faster and easier.
Established employees appreciate it because it's a great communication tool for resource alignment. Customer requests are being routed correctly and handled quickly.
Dashboards are crafted by role providing key metrics and KPI progress.
"In addition, it's a natural funnel tool when forecasts are required and we're beginning to use it as a tool for customer centered planning," said Adrian.
"The decision to bring in a consultant and a wingman for the internal CEO for CRM, proved to be the right one. Having an expert like Brian of SP360 asking the right questions won over the sales team easing overall system adoption," said Kelly. "Having a detailed implementation roadmap addresses performance gaps with actions to close those gaps. SP360 knows where all the speed bumps are, and they have proven tools and processes to ensure a successful CRM journey."