SalesProcess360 helps industrial sales organizations get ROI from CRM. We believe it's about process, not just technology. We work with companies at all stages of CRM, from CRM selection to ongoing training long after implementation. We offer CRM audits, evaluations, implementation coaching and management training. We also offer coaching on sales process. Learn more about our full suite of services here.
Hear more about SalesProcess360 in the video below, featuring founder Brian Gardner:
Meet the Team

Brian Gardner, Founder

Brian Gardner, the founder of SalesProcess360, is the author of ROI from CRM: It's About Sales Process, Not Just Technology, which pulls from his more than 25 years of experience in sales management and CRM. He served as a sales manager for a major regional industrial rep/distribution company for 15 years before he built Selltis, an industrial sales team CRM solution with roots in process improvement. He took his passion for sales process improvement to the speaking and coaching world with SalesProcess360. He is also a Subject Matter Expert in CRM at Texas A&M University.
Gardner believes getting ROI out of CRM doesn't have to be complicated. To gain an edge on the competition, companies simply need to focus on effective yet basic processes to manage the blocking and tackling aspects of selling. He works with companies to take a systematic approach to implementing and using CRM by identifying needs and mapping out a plan to meet them, utilizing not just the outside sales team, but all touch points with the customer.
Connect with Brian on LinkedIn.
Roger Van Nuis, Director Market Development

Along with strategic sales and marketing activities, Roger will help drive growth and client ROI as a full-service provider in the CRM space. He has over 25 years' experience in various sales and marketing rolls with Yokogawa and HIMA Americas in the multi-channel industrial automation space.
SP360 is uniquely positioned to become a thought leader in this space. Our holistic approach to CRM along with value added services at any phase of the CRM Life Cycle are designed to maximize ROI. SP360 provides a complete needs assessment, audit, gap analysis and detailed roadmap guiding successful implementation of your existing CRM or even identify which CRM solution is the right one for your company. Roger earned his BS in Marketing from the University of South Carolina and is currently a member of the board of advisor to the business school. He is a certified instructor of Miller Heiman Strategic Selling and the Large Account Management Process (LAMP).
Connect with Roger on LinkedIn.
Steven Martens, PE, CRM Consultant

Steven brings over 30 years' experience to SP360 in the Industrial Automation (IA) space in various sales management rolls with leaders such as Emerson and ICC Compressor Controls. He is a Professional Engineer (PE) and earned his Civil Engineering degree from the University of Nebraska at Lincoln.
Steven is a strong advocate of CRM and the potential it brings to the management of the selling process along with the ROI it can deliver. As a 20 yr user of CRM, I've experienced the full range of CRM deployment. SP360 brings a fresh, holistic approach to maximizing CRM and ROI. We consult at every phase of the CRM life cycle. From specification, selection, implementation, and performance review, SP360 can provide value added services at every gate.
Mike Lewis, CRM Consultant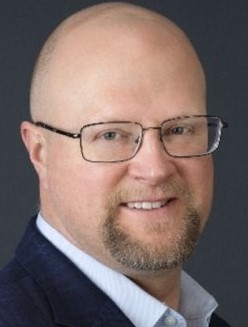 SalesProcess360, LLC (SP360) is proud to announce the addition of Mike Lewis to our team of CRM Consultants.  "Mike is a perfect fit." says CEO Brian Gardner.  "As a Consultant, he brings over 25 years of experience in the Industrial Process Automation space in various sales management roles with market leaders such as Emerson and National Underground Group."  Mike has extensive experience leading teams using Strategic Selling, Large Account Management Process, SPIN Selling and Solution Selling methodologies, as well as designing, launching, and training teams using various CRM platforms. 
Using the powerful suite of solutions from SP360, Mike will work closely with clients maximizing ROI from CRM. "I'm a strong advocate of CRM and have experienced first-hand the business value that an effective sales process properly implemented within CRM can have in driving alignment, clarity and performance improvements within sales teams." Says Mike Lewis. In addition to this impressive work history, Mike earned his Chemical Engineering degree from Texas A&M University and an MBA from The University of Texas, Austin. Mike can be contacted at [email protected]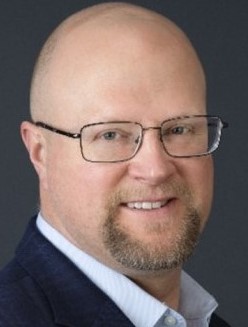 SalesProcess360 is a member of: